How To Choose The Perfect Engagement Ring
The engagement ring is a significant symbol of devotion and love, and picking the ideal one might be challenging. Having so many choices makes it challenging to know where to begin. To assist you in making a wise choice, we will explore how to know what to look for in this blog post. We will also offer advice on how to select the ideal engagement ring for your significant other.
A. Vintage-inspired rings
Engagement rings with a vintage feel are classy and timeless. They frequently have distinctive designs and complex embellishments that harken back to an earlier time. Antique stores and jewelers who specialize in vintage and antique jewelry both have rings with a vintage feel.
B. Custom designs
Custom-designed engagement rings are a fantastic way to make something special and individualized. You can select the metal, gemstone, and other design components of your ring thanks to the custom design services provided by many jewelers. This choice guarantees that your significant other will get a unique ring that captures their character and sense of flair.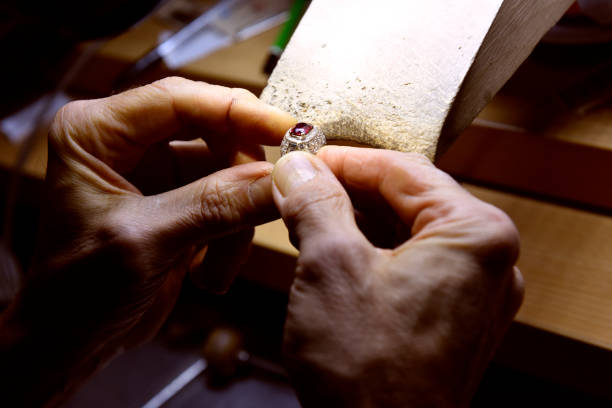 C. Colored gemstones
 A colored gemstone is a wonderful way to give your engagement ring a splash of color. Along with less conventional choices like morganite and aquamarine, popular gemstone options include sapphires, emeralds, and rubies. When selecting a colored gemstone, it's crucial to take the stone's longevity and hardness into account in addition to its color and cut. Don't forget to take your partner's preferences and personal style into account as well as durability and hardness of the stone, as well as the color and cut.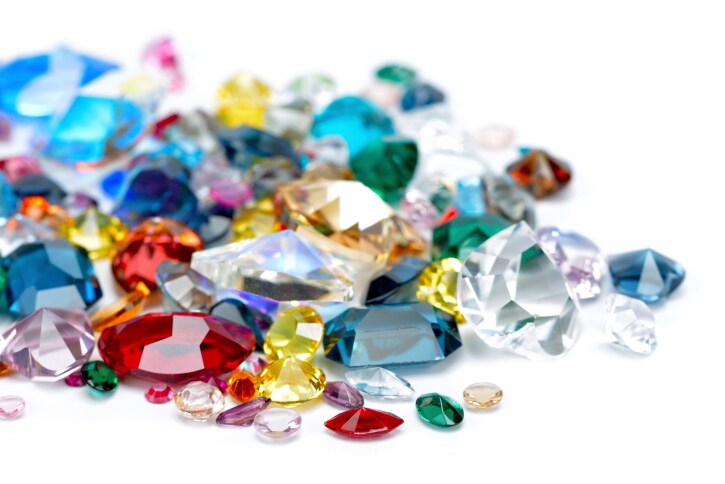 D. Mixed metal bands
 A contemporary variation,  unique and eye-catching look on the traditional engagement ring are mixed metal bands. They mix two or more metals to provide a distinctive and striking appearance, such as rose gold and white gold or gold and platinum. While selecting a mixed metal band, take into account the tones and colors of the various metals and how well they go together. To make sure that the mixed metals complement the ring's overall design, it's also crucial to take the style into account.
E. Minimalist styles  
For individuals who like a basic, subtle style, minimalist engagement rings are a popular option. These rings often have a little gem or diamond placed in a plain band, frequently with a sleek and contemporary design. It's crucial to take the quality of the diamond or gemstone into account while selecting a minimalist style, as well as the metal utilized for the band. For someone who values simplicity, a minimalist engagement ring is a fantastic choice. simplicity and elegance.
How to choose the perfect engagement ring
Determine your budget
Choosing an engagement ring can be an expensive undertaking, so it's important to determine your budget before you start shopping. Consider how much you are comfortable spending and stick to that amount. 
Consider your partner's style
When choosing an engagement ring, it's important to consider your partner's personal style and preferences. Take note of the type of jewelry they wear and their favorite colors, materials, and designs. This can help guide you towards a ring that they will love and cherish.
Choose the right diamond
The 4 C's of diamonds - cut, color, clarity, and carat weight - are important factors to consider when choosing an engagement ring. Understanding these factors can help you make an informed decision and ensure that you get the best value for your money.
Consider alternative options
While diamonds are a popular choice for engagement rings, they are not the only option. Consider other gemstones, such as sapphires or emeralds, or alternative materials like rose gold or mixed metals. This can help you find a unique and personalized ring that fits your partner's style and personality.
Think about the ring's practicality
An engagement ring is meant to be worn every day, so it's important to consider its practicality and durability. Choose a ring with a sturdy band and a setting that will protect the stone. Also consider the ring's maintenance requirements and whether it will be easy to clean and care for over time.
Choose a reputable jeweler
Choosing a reputable jeweler is important when shopping for an engagement ring. Look for a jeweler with a good reputation and positive customer reviews. A reputable jeweler will be able to guide you through the buying process, answer your questions, and provide you with a quality ring that you can be proud of.
Consider a custom design
If you're looking for a truly unique and personalized engagement ring, consider a custom design. This allows you to create a ring that is tailored to your partner's style and preferences, and can include special details or sentimental elements. Work with a jeweler to create a custom design that fits your budget and vision.  
 Conclusion
Finding the ideal engagement ring can be difficult, but if you use these suggestions and keep your partner's tastes and preferences in mind, you can choose a ring that is genuinely unique and important. Don't forget to set a budget, think about the 4 C's, and investigate other possibilities like colorful gemstones or mixed metals. Also, it's critical to select a respected jeweler and think about the ring's usefulness and longevity. You can construct a ring that your lover will adore and keep for a lifetime by following these instructions and thinking about a bespoke design.
---