Welcome to Tivoli Jewelers. Tivoli jewelers were founded in 1992 by Frank Palmeri as Gold Mine Jewelers in Brooklyn New York
Frank's parents came from Italy to Bushwick Brooklyn NYC with the dream of a better life.
After going to college to study finance while working for a jewelry manufacturer in Manhattan, he decided to open his own Jewelry store in 1992 in the heart of Brooklyn. "Gold Mine Jewelers" was born Which Became "Tivoli Jewelers" After expanding to a larger location in 2005.
It quickly became a staple in the community. Over the years, Frank has witnessed significant changes in the Neighborhood and in the jewelry industry, including the rise of lab-created diamonds and changing fashion trends.
While still making the neighborhood Favorites like the Giglio Pendant he was determined to adapt to these changes and tailored his products to his customers' needs.

Frank furthered his gemological knowledge at the Gemological institute of America (GIA) and built a reputation for his fantastic craftsmanship and attention to detail, customers appreciated his honest approach to sales.
He never tried to upsell or push products that his customers didn't need, and he always made sure that they were satisfied with their purchases. Because of this, Frank accumulated loyal customers who kept coming back for decades, recommending their friends and family to Tivoli Jewelers.

As time went on, Tivoli Jewelers continued to thrive, thanks to Frank's dedication to his craft and his customers. He embraced new technologies and techniques to stay ahead of the competition, but he never lost sight of the passion that made his store special.
Tivoli Jewelers remained a place where customers could trust that they were getting the best quality products and service.

Despite the changes in the jewelry industry and the challenges that came with owning a small business, Frank never lost his passion for what he did still creating beautiful pieces of jewelry and helping his customers find the perfect item for every occasion.
And thanks to his hard work, honesty, and dedication, Tivoli Jewelers will remain a fixture in the Brooklyn community for decades to come.

Frank's story is a testament to the power of passion, hard work, and dedication. He never compromised on the quality of his work, and his customers appreciated that.
His business was successful not just because of the beautiful jewelry he created, but because of the strong relationships, he built with his customers. Frank's legacy continues to live on in his store, which remains a cherished part of the community to this day.
Here at Tivoli Jewelers we specialize in creating exquisite watches and jewelry that are truly one-of-a-kind. As a manufacturer, we take pride in crafting each piece ourselves, using only the finest materials and Swiss movements to ensure the highest quality.
What sets us apart is our commitment to custom tailoring each piece to your unique taste and style. Whether you're looking for a timeless classic or a bold statement piece, we'll work closely with you to bring your vision to life, all at a fraction of the price you'd pay elsewhere.
Our skilled artisans and designers bring years of expertise and a passion for their craft to every piece they create. From stunning diamond necklaces to intricate watch movements, every detail is meticulously crafted to ensure a flawless finish that will last a lifetime.
At Tivoli Jewelers, we believe that true luxury is about more than just a name or a price tag. It's about the craftsmanship, the attention to detail, and the passion that goes into every piece. That's why we're proud to offer a wide selection of watches and jewelry that are custom tailored to your unique style, at prices that won't break the bank.
Thank you for choosing Tivoli Jewelers as your trusted partner for all your luxury watch and jewelry needs. We look forward to creating a piece that you'll cherish for years to come.
The Tivoli Jewelers' Difference
Here at Tivoli Jewelers, jewelry is not just an accessory but a form of self-expression. Our passion for exquisite craftsmanship and dedication to customer satisfaction sets us apart from the rest.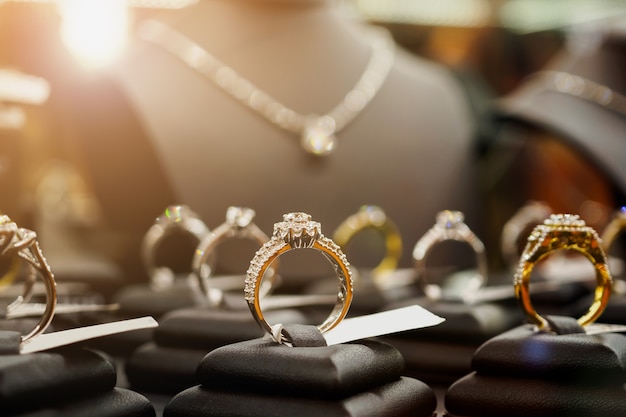 There are other Jewelry Stores out there. However, if you've ever been to Tivoli Jewelers, you can tell that there is a difference. Simply put, we love Jewelry. We can relate to those who care about the gifts they give and the Jewelry they wear. In order to be the best, we set high standards that we live by each and every day. 
Affordability: 
We want jewelry to be Affordable and Accessible. Although we have grown and expanded to a 2500 square foot location as Tivoli Jewelers, we have maintained the philosophy of keeping it beautiful and staying as cost-conscious as possible. Tivoli offers the most elegant jewelry for the money.

Quality:
Maintaining a high standard of workmanship is a primary issue at Tivoli. Daily Product Improvement discussions and constant evaluation are just two facets of our ongoing effort to ensure that every item that leaves our store is both beautiful and durable.
Selection:
Without a doubt Tivoli offers the widest most comprehensive assortment of Jewelry. We offer many International Brands and unique pieces of jewelry that cannot be found anywhere in the world. Even if we don't carry it in stock, our custom Jewelry Manufacturing facilities are able to create almost anything.

Customer Service:
Our highly trained and friendly staff is available to our customers to provide the best possible service. Product training and Education in Jewelry is an Important Part of our business. We are more than happy to answer any questions you may have.

Innovation:
We are constantly striving to be on the cutting edge with over 500 New items each year. Tivoli Jewelers, an Industry Leader, continually offers the newest jewelry concepts from Italy and around the world.

Focus:
Tivoli jewelers wants to establish a relationship with its customers. A relationship built on trust and integrity. We offer the best 14k, 18k, and platinum jewelry the earth has to offer. We are proud to have been serving the community for over seventeen years, and will continue to do so. We hope you will join us in our quest to strive for excellence.
Our stunning collection of fine jewelry is the epitome of timeless elegance and sophistication. From dazzling diamonds to lustrous pearls, we offer a range of exquisite pieces that are designed to elevate any outfit. At Tivoli Jewelers, we believe that jewelry is more than just an accessory; it's a reflection of your unique style and personality. Let us help you adorn yourself with something special that will be treasured for a lifetime. Visit us today and experience the magic of Tivoli Jewelers.
Follow us and be Inspired:
 
Remember: When It has to be Special, Get It at Tivoli.